Zonhoven, BE
Attention, emprunter de l'argent coûte aussi de l'argent.
Transmission
Boîte manuelle
---
detailpage.slice.finance.cetelemfrench.rate
Attention, emprunter de l'argent coûte aussi de l'argent.
Calculez le financement de cette voiture
---
Carrosserie

Coupé

État

Occasion

Type de moteur

Arrière

Sièges

2

Portes

2

N° d'annonce

0700 cem
---
Caractéristiques Techniques
Puissance

196 kW (266 CH)

Transmission

Boîte manuelle

Cylindrée

5 700 cm³

Vitesses

5

Cylindres

8
---
---
Couleur et Garnissage Intérieur
Couleur extérieure

Jaune

La couleur de l'intérieur

Noir

Intérieur

Cuir
---
1974 DETOMASO PANTERA L 351 V8 CLEVELAND
The Pantera was designed by the Italian design firm Ghia's American-born designer Tom Tjaarda and replaced the Mangusta. Unlike the Mangusta, which employed a steel backbone chassis, the Pantera's chassis was of a steel monocoque design, the first instance of De Tomaso using this construction technique. The Pantera logo included a T-shaped symbol that was the brand used by De Tomaso's Argentinian cattle ranching ancestors,as well as a version of the Argentinian flag turned on its side, inspired by the company's founder, Alejandro De Tomaso, having been born and raised in Argentina.
The car debuted in Modena in March 1970 and was presented at the 1970 New York Motor Show a few weeks later. Approximately a year later the first production cars were sold, and production was increased to three per day.
The slat-backed seats which had attracted criticism at the New York Auto Show were replaced by more conventional body-hugging sports seats in the production cars: leg-room was generous but the pedals were off-set and headroom was insufficient for drivers above approximately 6 ft (2 m) tall. Reflecting its makers' transatlantic ambitions, the Pantera came with an abundance of standard features which appeared exotic in Europe such as electric windows.
From the second half of the 1972 model year the Pantera L model was produced. The "L" stands for Lusso, which means luxury in Italian. This example is an "L".
This stunning example started its life in the USA where it was registered to its first owner back in 1974. The second owner purchased the car in 1993 and drove it 'till 2016 before it was imported into Belgium by us at Carcave. We sold this car to a collector in Belgium who really looked after the car. He sold the car back to us because we managed to source a great Pantera GTS that he wanted. This Pantera L has only had 3 owners and a very well documented history. It comes with its original steering wheel, working radio and 8 track cassette player, factory air conditioning, power brakes and windows, original Pantera air cleaner and valve covers, 4 original DeTomaso Campagnolo wheels, etc. The black leather interior is in amazing, all original condition. Even the original toolkit, original spare wheel and user manual are present!
It has received a high quality paint job in its original colour by us back in 2016. We removed the wing, meaning that the rear had to be repainted. Because the rest of the paint was reasonable, we decided to repaint the whole car to ensure that it is in excellent condition.
The mechanicals have been maintained just as well as the rest of the car. It runs and drives like it did when it rolled out of the factory. The original 5-speed ZF gearbox has recently been revised with a new clutch fitted. A lot of other maintenance was carried out by the previous owner, paperwork is present. Before the car leaves to its new owner, it will also receive a fresh service and a check to make sure that it is ready for many more fun miles.
We believe that the car has its original 33.000 miles, judging by its great original condition and thanks to the fact that the previous owner kept track of the mileage.
We are very proud to be able to present such a great and well documented example of a DeTomaso Pantera. You don't often find them in this condition. This Pantera is in very good condition with a lot of maintenance work done to it to keep its quality.
Please contact us for more pictures, videos, a test drive or a zoom call. Or if you are nearby the east of Belgium, close to the Dutch and German border, please stop by.


---
Aucune information de prix pertinente pour les véhicules construits en 1994 et avant ne peut être affichée, car un trop grand nombre de facteurs différents influence la valeur.
---
Leasing
shared.leasing.targetGroupPrivate
detailpage.leasing.title Carcave
detailpage.leasing.oneTimeCosts
detailpage.leasing.configurator.downPayment

€ 3.839,96

shared.listItem.leasing.transferCost

Keine Angabe

shared.listItem.leasing.registrationCost

Keine Angabe

detailpage.leasing.total

€ 3.839,96
detailpage.leasing.generalData
detailpage.leasing.contractType

Kilometerleasing

detailpage.leasing.mileage p.a.

0 km
detailpage.leasing.monthlyCosts
detailpage.leasing.duration

24 Monate

detailpage.leasing.monthlyInstallment

€ 555,-
detailpage.leasing.additionalInformation
detailpage.leasing.reducedKmPayment

€ 0,0000

detailpage.leasing.effectiveInterestRate

5,34 %

detailpage.leasing.debitInterest

5,34 % gebunden

detailpage.leasing.netLoan

€ 26.750,-
detailpage.leasing.tip.headline
detailpage.leasing.tip.text
detailpage.leasing.loanBrokerage Volkswagen Leasing GmbH, Gifhorner Str. 57, 38112 Braunschweig
Die Angaben entsprechen zugleich dem 2/3 Beispiel nach § 6a Abs. 3 PAngV.
---
---
---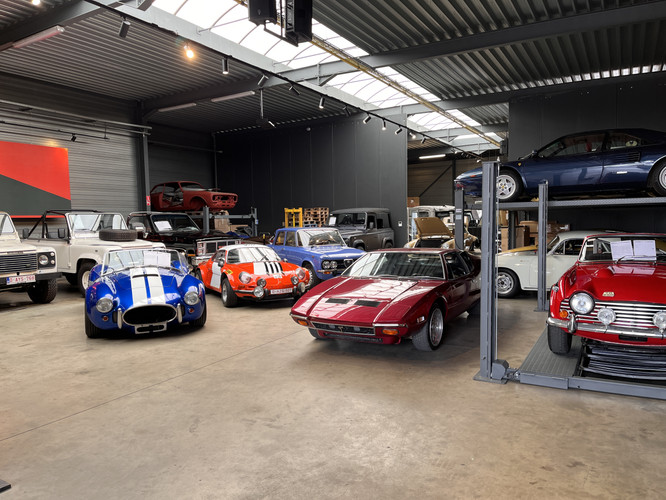 Services
Accessible
Livraison
Conseil en ligne
Contrat en ligne
Réservation
---
---
---
TVA déductible
Vous trouverez de plus amples informations sur la consommation de carburant et les émissions de CO2 des voitures neuves dans la banque de données TECHNICAR sur le site de la FEBIAC à l'adresse: www.febiac.be.
Prix du concessionnaire
Liste basée sur les informations fournies par le constructeur.
Prix public final incluant tous les frais et taxes.
{"sthp":"267","leasing":"false","seg":"sport,oldtimer","stmak":"De Tomaso","did":"19297997","stmil":"33015","gear":"M","stmod":"Pantera","stmon":"9","styea":"1974","carid":"434765098","make":"51779","ad":"dealer","vat":"0","art":"3","carby":"0","fr":"3","stccm":"5700","buyonline":"true","stkw":"196","zip":"BE3520","model":"74535","mia":"false","miles":"3","img":"https://secure.pic.autoscout24.net/images-big/098/765/0434765098001.jpg?619612ea069ac2c62df907695e1073d6","price":"8","rnd":"20","ECO":"NO","fuel":"B","kenteken":"false","cost":"118500","detailpageUrl":"https://www.autoscout24.be/fr/offres/-dcd5fa6c-0231-4a96-8aeb-5ad2c5f2fa3a","acc":"U","hp":"9","type":"U","zip2":"3520","articleType":"C"}